We are on the last few days of Sale-a-bration and I wanted to share with you this gorgeous gift box which has incorporated elements of the Lots of Lavender stamp set that you can get for free.  Isn't this an adorable design and rather than using the stamps as the main focus, it has been used to delicately stamped to create a background.
Here are some other ideas using the Lots of Lavender stamps.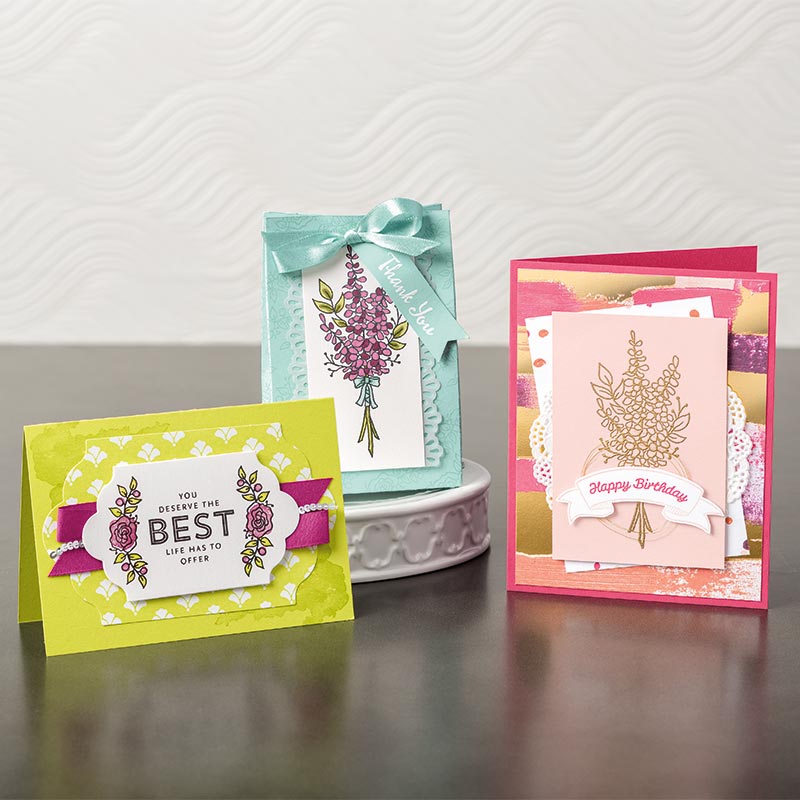 With just a few days left of March, now is the time to get your order in and grab this stamp set before it disappears as it won't be coming back.
Resources