Having thumb issues at the moment means going easy and typing without trying to use the right thumb is interesting, you don't realise how many times you need it!  Also, holding things is a bit iffy right now, so, to help with limiting the use of said thumb, I have got out my
timeless tidings project kit
.  With pre-cut elements and just needing to stick and do a little bit of stamping, my love of crafting can go on!
I love this kit, it is full of nice things.  What with the gold edged envelopes and gold die cuts, this is shiny heaven!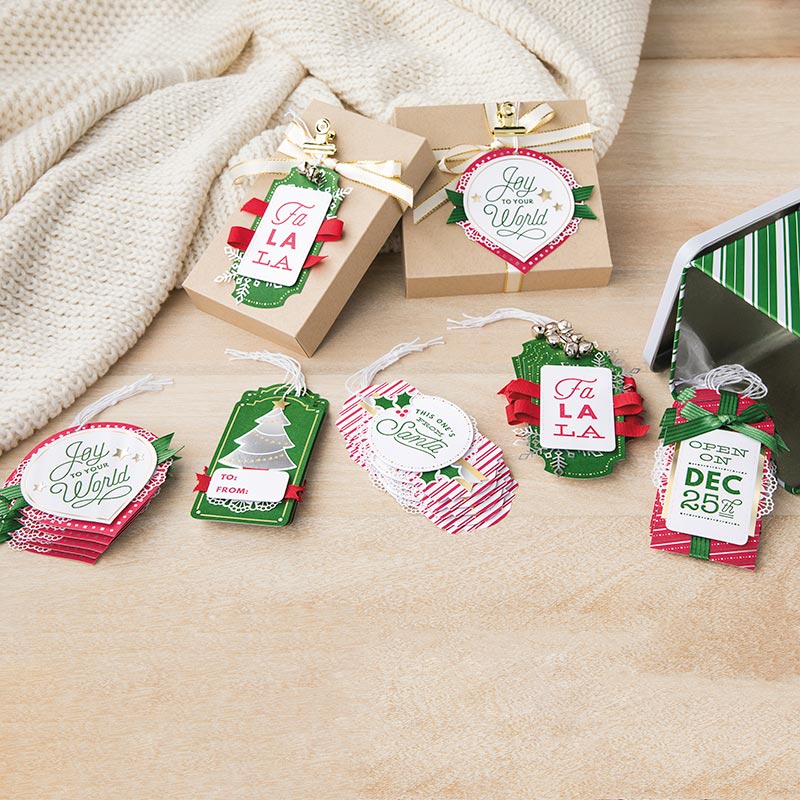 If you are worried about just being sent a project kit and left to 'get on with it', Stampin' Up! help you out and the kit comes complete with a leaflet with directions on assembling each card.  You don't have to follow these and can of course do your own thing.  The kit doesn't come with a stamp set but there is a coordinating set available in both clear mount and wood mount.
Watch this product presentation from Home Office for a closer look at the project kit.
[embed]https://www.youtube.com/watch?v=wX6Xj1s_TwU&feature=youtu.be[/embed]
A great idea that Stampin' Up! had was to add some guide lines to some of the cards, very handy if you are not very good at lining things up straight!
I hope you love the project kit as much as me and are inspired to get crafting.