This is the very first of Sarah's bundles.  Available while stocks last!
For this bundle, you will receive:
One pack of the year of cheer speciality DSP
The hearts come home bundle*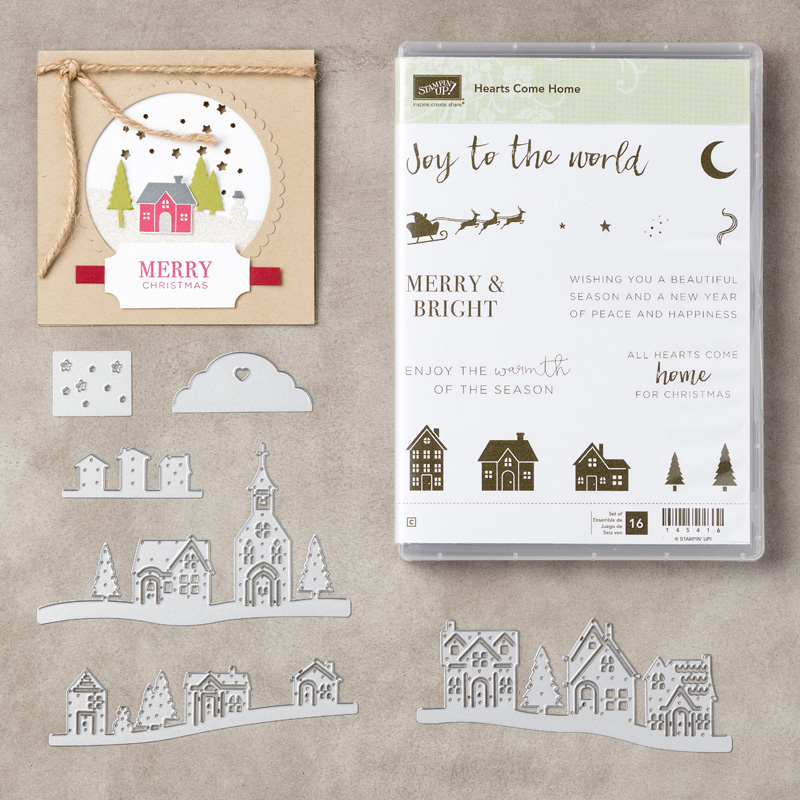 One reel of the metallic edged ribbon
The purchase of Sarah's bundle means you are eligible to receive the monthly treat.
*As the stamps in the stamp set come in either clear mount of wood mount, you have a choice on which one you wish to order.
Clear mount = £63.50
Wood mount = £70.00
To order, send your payment by Paypal using one of the links given below (these will take you to Paypal, you do not need an account with Paypal to order, if you prefer, you may pay by bank transfer, contact me for the details):
CLEAR > http://bit.ly/2eyzsnl
WOOD > http://bit.ly/2x5oQYv
Please ensure that your address is correct as your order will be delivered by UPS and also that you provide a contact email address. The order will be confirmed to you to the email address you provide and you will also, in a couple of days, receive tracking details from Stampin' Up!
(¯`'•.¸(¯`'•.¸ Sarah ¸.•'´¯)¸.•'´¯)
May the Crafting Mojo be with you! 
You can purchase Stampin' Up! products online through my shop link at the top of the page, or here.   Do you have a wish list? Spread the cost and get some hostess rewards, why not grab a group of friends together and ask me to create a 'spread the cost' group.